A truly memorable dig in Adelaide, South Australia
Government in South Australia came into being with the reading of a proclamation on December 28, 1836 by Governor Hindmarsh. The new colonies surveyor general Colonial William Light and Hindmarsh had a bitter disagreement over the site of Adelaide. Light made his decision and won the argument and left judgement of his action to posterity. He laid out 1,024 city acres, intersected by the River Torrens and surrounded by an extensive belt of parklands.
At first the city fathers saw a need to use the abundant supply of brick clay, sand and lime stone located in the parklands. They leased sites to extract this usefull commodity but before long over zealous greedy operators had left enormous holes all over the parklands. The council saw an urgent need to monitor such activity.
These former quarries gave the council a cheap way to dispose of city waste. There are about 20 sites that we diggers are aware of, but there are a great many more unknown. The dump sites are up to 16ft deep and extend for several acres. We are constantly teased by sites that date back to the mid 1840s and extend to as late as 1915.
Adelaide and its parklands are intersected by many underground springs, this was a valuable source of supply and every town acre allotment contained a multitude of bricked wells.
Much noted in the cemeteries are the deaths of so many young children. The backyards of houses located in the city also contained a privy, which very often contaminated the drinking water.
In reaction to the death rate, Adelaide was connected to reservoir water in 1855 and deep sewer drainage by the late 1870s. The rubbish dumps were a different matter though, they remained a terrific source for pestilence and disease and were bitterly ridiculed in the newspapers of the day. Australian summers don't act kindly on an open dump containing a dead horse or two.
One such dump that got a slamming in the papers during the early 1870s was a 2,000 square metre locality situated between Burbridge Road and West Terrace Cemetery.
The Adelaide Historical Bottle Club Inc, got their big brake in January 1993. The non negotiable city council had a change of heart in our favor. They became aware of the necessity for removing most of the old dump in order to construct a large water holding basin for a flood mitigation scheme.
We wanted to remove the dump, they had it done for free and everyone was deliriously happy.
About 110 members of our club purchased shares in the dig, and raised the necessary $14,000+ needed to finance the excavation. With bunting in place, signs erected, a steel shipping container on site, two portable loo's, a hose hooked up to a tap for water, onsite insurance, and security guard in place, we commenced.
Under the terms agreed to with the council we were to remain silent to the media, so as not to bring attention to this area and risk accidents to the general public who may wander onto the site.
Fantastic is the only way to describe the super human effort of the Guys and Gals who undertook the dig. From day one, the temperature climbed each day to around 40 degrees celsius,
and stayed with us over the entire 10 day period, it cooled down considerably on the afternoon of the last day.
We broke bottles using the excavator, we left many behind, but we had no alternative as we had strict instructions that 10 days was all the time we would be given.
Before describing the dump to you, I might let you know that this fantastic locality hosted the nocturnal proceeding of countless diggers for 20yrs. On any night of the week summer or winter the site had been known to host the activities of 20 odd diggers. The council were less than pleased with this activity and park rangers oftened made raids on the place, but as the railway yards and emormous cemetery with nearby the diggers were seldom detained.
The dump had an average depth of about 5ft overall. Both layers and different sections of the tip showed an age of between 1870 to 1915. However, there were anomalies in the tip age. While waiting for a layer to decay and compact the council were dumping in the 15ft deep monster dump on the other side of the cemetery, (but thats another story.)
Despite the relentless heat, we had a ball. Excitement was none stop and infectious, we had to keep dragging (over zealous and excited people) back from dangerous positions near the working excavators.
Appreciating that the dump had been dug over extremely well for the last 20yrs, the final dig tally included:
344 stone ginger beer bottles. 68 varied pot lids.
278 codd patent aerated water. 320 lamont patents.
300+ clear & blue glass chemists. 267 maugham's patents.
36 riley patent aerated water. 1 tapp patent.
numerous Dr. Souls hop bitters. 1 26oz codd patent
several hochstetters bitters. several taddy jars
several warners 4 cities several sarsparilla.
numerous warners melborne. warners nervine.
numerous dolls heads. bisque ugly figurine.
In addition there was 2 opium bowls, miniature milkglass bottles, miniature liquors, miniature potlids, numerous holloways ointment, poormans friend ointment, numerous ornamental clay pipes, several nice advertising match strikers,
numerous avh sealed gins, stone seltzers, numerous stone jugs, bynol jars, numerous schnapps.
Then we have sundries that list in the many thousands. They include enormous numbers of blue castors, blue emerson drug, a good number of blue mexican hair restorers. Hundreds of barrowfield pottery stone stouts, hundreds of stone stove blacking, hundreds of glass stove blacking, wolfe schnapps by the score, desk inkwells, thousands of varied shape and color cabin inks, bell inks, thousands of stone penny inks, and thousands of patent medicine bottles such as winslows syrup, woods peppermint cure, greatheads diptheria mixture, clements tonic, bonnington irish moss, chamberlain's cough remedy, scott's emulsion of cod liver oil, clark's blood mixture, ayer's sarsaparilla, eno's fruit salts. Also countless barry's tricopherous for the hair, singer sewing machine oil, symington's coffee essence, murray & lanman's florida water perfume, bovril. There was also boxes of ornamental tea pots, blue & white milk jugs, plates, are few coins, and even an enamel sign advertising stephen's ink was in reasonable condition.
Under the leadership of the then Club President Dave Rawson, we all made history that 10 days. We dug with style, we did it right, and we accomplished much in such a short space of time. Some members were expecting more from the tip, but after 20yrs of constant digging those in the know were pleasantly surprised we the final tally.
Quite apart from the bottles, we all came together as a group of friends who shared a unique and extraordinary event together. The lunch breaks under the trees along cemetery road are well remembered as time of getting to know one another, to share a laugh or two, and to recover from heat stress. I for one felt privileged to share the company of such hard workers and for playing my part in the dig.
To follow are a selected group of photograph's for your possible interest from our great dig, January 30 - February 7, 1993.
Regards to all from David & Christine Tuckwell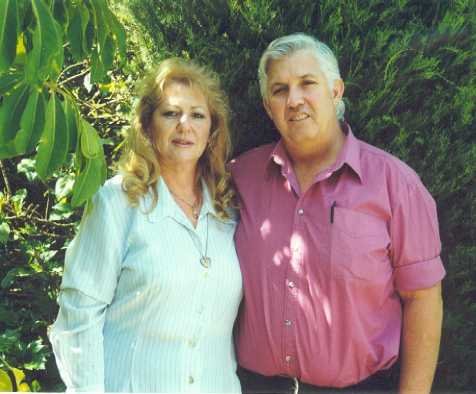 Return to the Historical Bottlediggers of Indiana