WELCOME TO THE WINNERS CIRCLE
THIS IS WHERE YOU WILL SEE THE WINNERS OF OUR CONTESTS ALONG WITH PICTURES OF THEM AND THEIR PRIZES!
TO BECOME A WINER YOU HAVE TO PLAY AND IN ORDER TO PLAY YOU MUST BE A MEMBER OF OUR MAILING LIST SO BE SURE TO JOIN ON THE MAIN PAGE JUST FOLLOW THE LINK TO JOIN LIST BOT AND FOLLOW THE SIMPLE INSTRUCTIONS TO JOIN OUR MAILING LIST.
IN ADDITION TO PRIZES YOU WILL BE GIVEN ADVANCE NOTICES OF DIGS AND UPDATES TO THE SITE!
OUR FIRST WINNER
11/11/1999
Dan Gill (DiggerDan)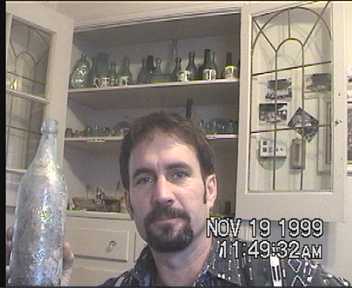 CORRECT ANSWERS 5 OUT OF 10
PRIZE: GEONORRIS, DETROIT, MI BLOP TOP QUART BEER BOTTLE
STAY TUNED FOR OUR NEXT WINNER!