I WAS NEXT IN THE HOLE AND I HAD PRETTY MUCH A DRY RUN EXCEPT FOR A TINY COBALT VIAL WITH A WIDE LIP.
NEXT WAS DANS TURN AND HE STARTED TURNING STUFF UP QUICKLY AFTER I HAD LEFT THE HOLE STARTING WITH A SWEET LOOKING PD&COIN WHAT I'VE HEARD CALLED PEACOCK BLUE AND KILLER TEAL!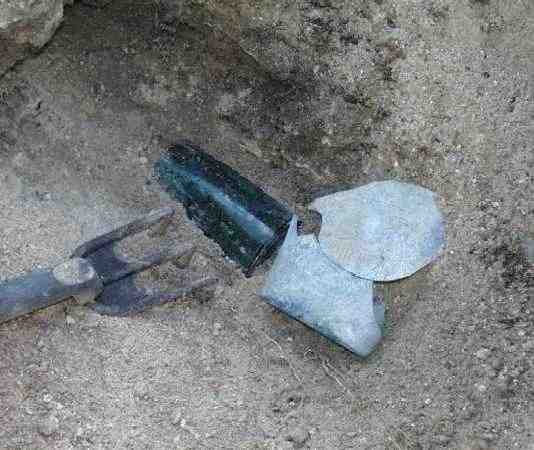 I AM GOING TO STOP HERE AND SAY THAT I CANNOT FOR THE LIFE OF ME REMEMBER ALL OF THE BOTTLES THAT WERE FOUND OR WHEN THEY WERE FOUND SO I'LL TRY MY BEST!
NEXT DAN TREED ANOTHER COUPLE BOTTLES INCLUDING ANOTHER HISTORICAL FLASK, WOW! WOULD THIS ONE BE WHOLE?
OF COURSE NOT, NEED YOU EVEN ASK!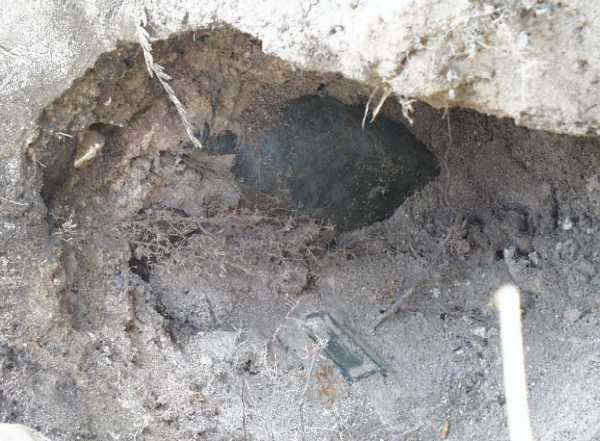 DAN DUG FOR A WHILE AND FOUND A FEW MORE BOTTLES AND THEN IT WAS RICKS TURN IN THE HOLE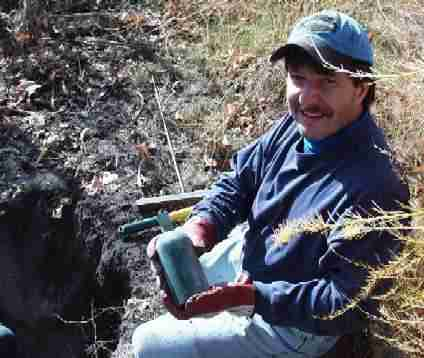 NEXT