THEN WE STARTED IN ON THE SECOND PIT AND AFTER A SHORT WHILE WE REALIZED THAT THIS ONE WAS ABOUT THE SAME QUALITY AS THE FIRST. THE TWO PITS THAT WERE LINED UP WERE NOT GOING TO PAN OUT.
BUT THAT WASN'T GOING TO STOP US! WHILE ME AND RICK WERE WORKING ON THIS PIT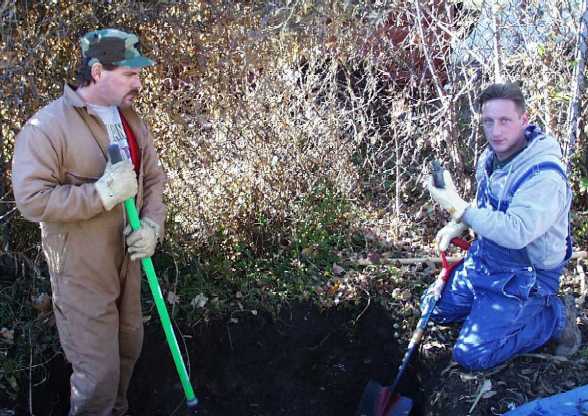 SCOTT AND DAN WERE BUSY PROBING FOR MORE.
BY THE TIME THAT WE WERE READY TO ABANDON THIS PIT, SCOTT HAD ALREADY PROBED TWO OR THREE MORE AND SAID THAT THEY WERE PROBING DEEP AND PROMISING!