NOV.7TH PRIVY DIG WITH
SCOTT AND DAN!
IT WAS 4:30 IN THE MORNING ON SUNDAY WHEN ME AND RICK HEADED TOWARDS MICHIGAN FOR THE BIG DIG WITH SCOTT AND DAN AND WE WERE PUMPED!
THE THREE AND A HALF HOUR DRIVE SEEMED MORE LIKE A HALF HOUR DRIVE AS ALL THAT WE COULD TALK ABOUT WAS HOW EXCITED WE WERE TO BE DIGGING WITH THESE GUYS. THE DRIVE WENT FAIRLY SMOOTH WITH ONLY ONE DETOUR DUE TO A WRECK AND MINIMAL ROAD CONSTRUCTION SO WE MADE GOOD TIME.
WE ARRIVED AT THE PARK AND RIDE WHERE WE WERE TO MEET AT 8:25 AND SCOTT AND DAN PULLED IN AT 8:27 SO WE WERE RIGHT ON TIME!
AFTER INTRODUCTIONS WERE MADE DAN SAID THAT WE COULDN'T START TILL NINE SO WE WENT TO MCDONALDS GOT BREAKFAST AND TALKED ABOUT JOBS, WEBSITES AND DIGGING FOR A WHILE.
THEN WE WERE ON OUR WAY. IT WAS ONLY ABOUT FIVE MINUTES TO THE HOUSE AND ONCE THERE DAN TOOK ME UP AND INTRODUCED ME TO THE OWNER. THE OWNER WAS BEYOND KIND AND WAS MORE THAN HAPPY TO ALLOW US TO EXCEVATE THE RELICS FROM HIS YARD! THANKS AGAIN TO ANOTHER WONDERFUL HOMEOWNER!
THE HOUSE WAS AT LEAST OLD ENOUGH TO BE CIVIL WAR PERIOD IF NOT OLDER AND SCOTT AND DAN HAD ALREADY LOCATED TWO PITS!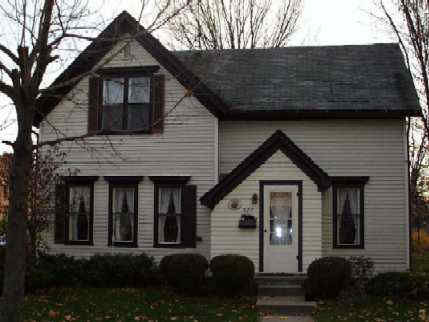 ONCE WE HAD TALKED TO THE OWNER WE CHANGED INTO OUR DIGGING CLOTHES AND GRABBED THE EQUIPMENT FROM THE TRUCKS!
WE WERE READY TO DIG!