We started squaring up the hole when we got back and it took us quite a while to square it up and get all of the dirt shoveled out again. We found a few more common bottles during this part of the operation but nothing too exciting.
While working on the West wall of the privy trying to square it up Rick hit into a pocket of bottles finding a few no name a local druggist. Then he hit into what appeared to be a beer upside down and right up against the wall in some hard packed dirt!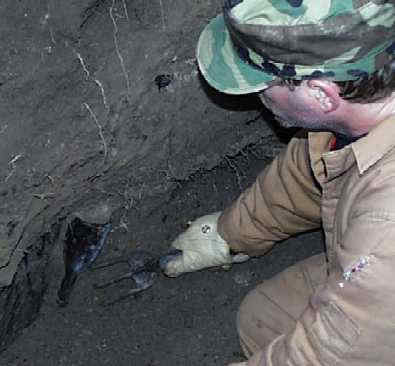 It took Rick 15 to 20 minutes of dirt manipulation to get this one out but when he did we were both excited. Till this point the crock master ink and the broken liver cure were the top picks but that was all about to change.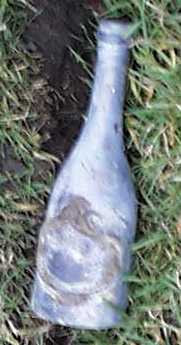 "WOW WHAT A BOTTLE!"
It was some kind of champaigne or saloon bottle and it was fancy and ancient!
This was now top pick for sure!