I have decided that Rick has to have a horseshoe in his butt cause he's way too lucky, this was his pick week and he knows that I really like inks! So what does he do next turn in hole, he pulls out a patent pending ink that is ugly but very unique that I still want, hey how bout a crock beer and a souders for that?.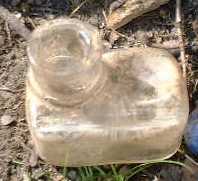 This pit ended up being eight feet deep but the bottom two feet wielded pretty much nothing else. All in all a good days dig and alot of great conversation chatting with the owners about the history of the there home and of the finds which we shared very generously with them.
Thanks again to another wonderful homeowner and here are some more pics for U!
till next time "Enjoy The Dig"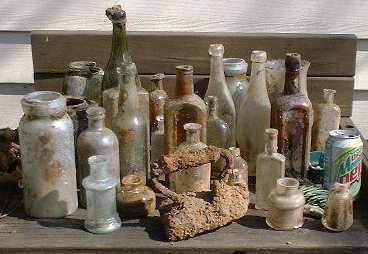 Bottles given to owner (cept the mountain dew can, lol)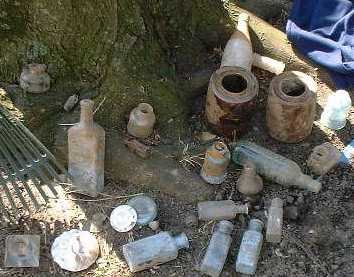 finds including three crock jars and a lady leg crown top bottle with semi-round bottom also found two Frank Millers Crown Dressings very nice color.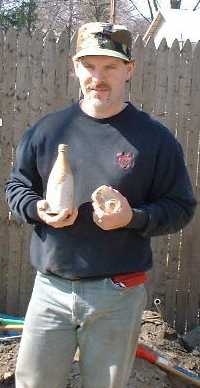 Rick holding my INK! grrrrrrrrr........ how bout crock beer, souders and a six pack of Beck's?
Everyone out there have fun and dig SAFE!